THE BENEFITS OF MEMBERSHIP
With Membership Comes Great Rewards.
With Membership Comes Great Rewards.
---
When you become a member of Veterinary Growth Partners, you gain immediate access to a host of benefits proven to deliver a better bottom line, a stronger client base, a more robust practice – and fewer demands on your time and energy.
It's easy to enjoy advantages of discounts on equipment, medical supplies, reference lab and pharmaceuticals or of the smart marketing tools we provide. The important elements we can bring to your success are our practice coaches, educational opportunities and the advanced tools that will help you define your professional and personal success.
Look at Everything You Get
We use our negotiating expertise and keep it simple.
---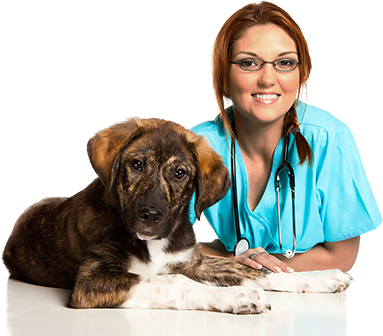 Thanks to the buying power of more than 5,000 independent hospitals, we're able to negotiate with our partners to provide you with exclusive savings on the things you buy most often: pharmaceuticals, reference lab, equipment and medical supplies. The preferred prices we achieve for our members are based on long term agreements with best in class companies- they are not one-off discounts or limited-time-only deals. Instead, we forge long-term partnerships that are simple and straightforward for our members. And the savings add up. Our research with numerous members has shown an average savings of $26,500 per year for every million dollars in annual sales- which equates to an average 10 percent savings in total cost of goods sold (COGS). In this scenario, you add approximately $150,000 of enterprise value to your business simply by aligning with the majority of our partners. To get a better idea of how that kind of savings is possible, check out these quick-look summaries: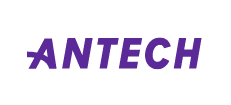 Increase your profits with Antech Diagnostics. Antech offers incredible local service with 54 local labs nationwide and the benefits of the world's largest veterinary diagnostic network. Antech employs 120 veterinary specialists for consultations in every discipline of veterinary medicine.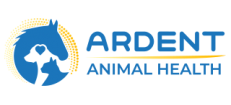 At Ardent we feel that pets and all animals should have access to advanced care. Since 2016, this core belief has allowed us to develop affordable, innovative treatments for canine cancer and joint disease assisting our veterinarian partners to make a positive impact on pet health.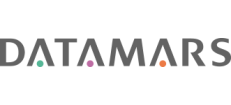 Datamars/PetLink is one of the largest international suppliers for companion animal microchips and scanners. Compared to other reputable microchip providers, the revolutionary Slim microchips are available at a lower cost and have NO annual fees or extra charges for the pet owner.
DVMPro have been dedicated to bringing quality equipment and value to medical equipment dealers around the world. DVMPro strives to provide clients with excellence, by prioritizing they get unbeatable prices and reputable brands. This practice has led DVMPro to become trusted by some of the largest medical companies in the world.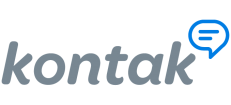 Kontak provides a suite of unified communication and productivity solutions for veterinarians to achieve lifelong client relationships and staff satisfaction.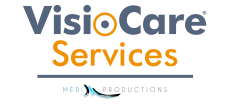 Medi-Productions, Inc. is an international company focused on improving pet healthcare by enhancing client education to increase compliance. Medi-Productions offers a suite of products that help veterinarians and their staff engage with clients from the moment they enter the hospital waiting room, during their consultation, and even after they have left the practice. Medi-Productions' content library has over 1400 items and has been reviewed by a board of veterinarians before approval for use in the products.
MTMC was established in 1985 and represents many of the top Healthcare and Animal Healthcare companies by assisting them in bringing innovation to the marketplace. Today the core of our Animal Health offering centers on our "Infection Prevention" product portfolio that are designed to protect you, your staff, clients and the animals you love.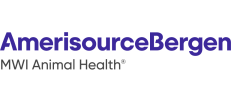 MWI Animal Health serves as the core of the animal health division at AmerisourceBergen, distributing more than 50,000 products and providing related business management services. Contact MWI to order all of your pharmaceuticals, supplies, equipment and more – including the VetOne® and Securos Surgical® brands.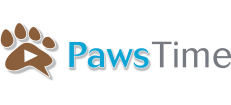 At PawsTime we give veterinary practices a virtually effortless, effective and affordable way to share their philosophy of care and recommendations with pet owners using telephone message on-hold.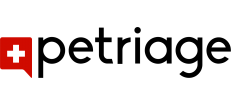 Petriage is a total telehealth solution for any practice on any budget. Petriage was created by a veterinarian to simply help provide the highest quality care for their patients, while driving business back to the brick and mortar. Our vet-validated AI-driven teletriage tool, paired with our telemedicine eConsults, enables you to grow your business, deepen client relationships, and improve patient outcomes.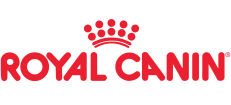 Founded in 1968, Royal Canin is a pet food company grounded in science based on the principles of acquiring knowledge about pets, and creating advanced cat food and dog food made to satisfy the needs of the pet. Royal Canin produces a full line of healthy pet diets including size health nutrition and formulas designed to meet the individual needs of many popular breeds, sizes, lifestyles and therapeutic conditions.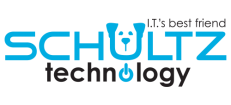 Schultz Technology is a One Stop Veterinary IT Solutions Company.
In a world of constant advancing technology, IT doesn't need to be intimidating and you should never feel like you are in it alone. We are here to educate our clients on the importance of upgrading your technology and the benefits. Whether you are looking to upgrade your existing services, starting new construction or remodeling an existing hospital, we are here to provide and walk you through all the necessary steps to make sure your technology is always secure and efficient. We service veterinary hospitals across the country and are always here to answer your questions.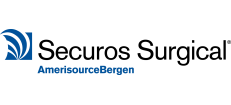 The SECUROS line of surgical instrumentation and orthopedic implants are recognized worldwide for our innovative designs, excellent quality, reliability and craftsmanship.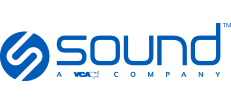 Sound provides high-quality ultrasound and digital radiography equipment. The company produces the most widely accepted and widely used digital radiography and picture archive and communication system (PACS) in the veterinary industry.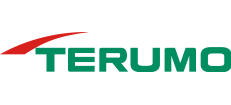 Terumo Medical Products manufactures superior quality hypodermics, IV catheters, micro-collection tubes and needle sets, with over 91 years in the business. Terumo is focused on safety and comfort for patients, as well as improving efficiency and effectiveness in your daily routines.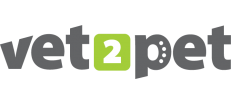 Vet2Pet is the only customizable, all-in-one client engagement platform for veterinarians. Communicate more effectively and efficiently with pet owners, and connect on a whole new level. Proven to increase compliance and practice revenue, the Vet2Pet platform includes a custom-branded practice app with your practice name, logo, and brand colors, as well as an easy-to-use, cloud-based practice dashboard that you can access on desktop or mobile, to customize the many available features.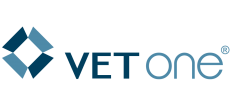 The VetOne brand offers clinic supplies, retail products, equipment, and high volume-high profile FDA approved pharmaceuticals to meet the needs of veterinary clinics and their customers. Every product is backed by our 100% satisfaction guarantee.
Wedgewood Pharmacy provides a formulary of over 40,000 high-quality compounded medications, a one-of-a-kind pet owner experience, and unmatched support for veterinary practices.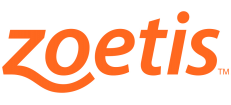 Zoetis is the world's largest Veterinary Pharmaceutical company, with over 300 quality products. Our members receive substantial rebates on popular Zoetis products including: all small animal Vaccines, Simparica, ProHeart6, ProHeart12, Revolution, Rimadyl, Simplicef and more.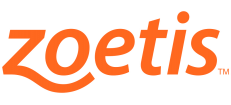 Zoetis Diagnostics offers diagnostic tools and machines such as the Vetscan VS2 Chemistry Analyzer, Vetscan HM5 Hematology Analyzer, Vetscan VSpro for coagulation testing, and the hand-held Vetscan i-STAT 1 for blood-chemistry testing. Their consumable products include VetScan Rapid Tests, chemistry profiles, hematology reagents, VSpro Cartridges, and i-STAT cartridges.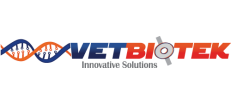 VetBiotek's goal is to bring the most advanced and proprietary ingredients to the veterinary marketplace, and assist veterinarians in their management of dermatological and liver conditions, along with joint support. The VetBiotek management team has over 200 years of cumulative experience in the veterinary industry with a focus on dermatology products and nutritional supplements.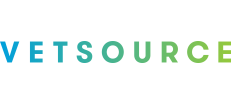 Vetsource® provides innovative pharmacy, technology and business services to thousands of veterinary practices across the country, and we've been selected by VGP to provide your practice Home Delivery Pharmacy Services. Our human-grade institutional pharmacy offers products sourced directly from the manufacturers and shipped to clients' front doors. Vetsource's Home Delivery services, including AutoShip and RemindMeSM, help improve compliance, enhance client relationships and increase revenue.
Continuing education, made simple and valuable.
---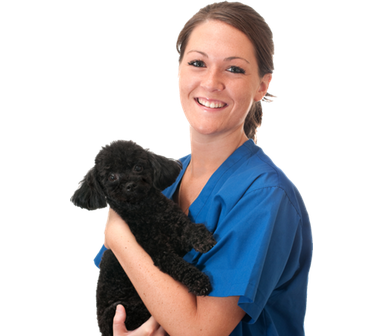 With continuing education in veterinary medicine a requirement in virtually every state, there's no shortage of medical courses available. What isn't as readily available is training and education on all the critical components of running a successful practice- except, that is, through Veterinary Growth Partners. Our training and education programs are wide-ranging and robust. We have frequent workshops, exclusively for VGP members, on practice assessment and improvement. We offer substantive online courses that have been tested and proven in numerous practices. We also provide web-based, peer-reviewed continuing education for veterinarians and paraprofessionals.

Commando Conversations Seminar
How often do you face conflict at work? If you dread it, you're not alone! Bolster your confidence and learn how to deal gracefully with conflict and difficult conversations by attending this three-day intensive, interactive program. You will develop specific skills that allow you to productively manage conflict—one of the most critical leadership skills. You'll take a comprehensive conflict-competence assessment, build new skills, and walk away with a personalized development plan.

Developing Your Emotional Intelligence Seminar
This program is designed to help you understand how you best contribute to your practice using emotional intelligence as the language to assess your leadership strengths and challenges. Lead with greater impact and apply emotional intelligence to manage and drive peak performance in your direct reports and team. Recent studies indicate that emotional intelligence is a powerful key to effective leadership. This valuable program delivers the in-depth knowledge and practical emotional intelligence skills you need to ensure that you are a strong, emotionally intelligent leader.These skills allow you to transform your primary challenges at work.

Tough Talks: Conflict Mediation Retreat
Have you ever thought about how much conflict costs your practice? It can impact your overall productivity, turnover rates, absenteeism, employee health, creativity, and decision-making ability. Simply stated, conflict is bad for business but there are tools that will allow you to support your team when it arises to avoid negative outcomes.
Over the course of the weekend, you'll learn and practice the five-step model for managerial mediation that will allow you to support your team in a productive problem-solving conversation.

Virtual Pathway Planning – The Fast Track
Please join us for a one-day unique virtual workshop that will leave you feeling exhilarated about your practice's future!
Pathway Planning is a system for diagnosing and assessing your hospital's business health. A finished Pathway Plan is analogous to a treatment plan for your hospital and like medicine, treatment plans are only useful if they are followed.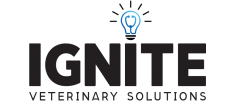 IGNITE
IGNITE is THE place for one-of-a-kind learning, job role resources, and sharing of best practices for your entire veterinary team. IGNITE members interact with their peers and our well-known experts.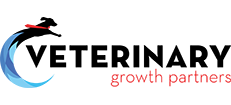 OSHA E-course
This self-paced course, which is included in your VGP membership, is packed with information about OSHA. The digital format allows you to include more of your team to be trained on OSHA. The training is easy-to-use, adult learner friendly, and caters to your busy work schedule by allowing you to complete the course at your own pace.

Management Webinars
Our monthly practice management webinars are 30-45 minutes seminars on practice management topics that provide guidance and resources on how to implement our recommendations at your hospital. Topics include budgeting, inventory management, accountability for your team, improving morale and your staff culture, and implementing marketing plans for your business.

Partner Webinars
VGP partners regularly sponsor webinars for you our VGP members. These webinars are 30-45 minutes of education on topics such as their products, services, and Veterinary industry standards of care relative to their expertise. All VGP members have access to live and archived partner webinars. To register for live webinars please keep an eye out for e-mail invitations or visit the Events calendar in VGP's Coach's Corner in IGNITE.

Pathway Planning Seminars
Most veterinary practice owners and administrators can identify their company's problems pretty easily. It's a lot more challenging to develop and follow a plan to remedy the issues. And that's the purpose of Pathway Planning.
Pathway Planning seminars, sponsored by Veterinary Growth Partners, are held several times a year in various locations at no charge to Veterinary Growth Partners members. Over the course of a weekend, attendees are engaged in building specific skills that help them operate their practices in ways that are more efficient, more profitable and more satisfying.
Most come away with a whole new level of confidence and enthusiasm.

Pathway Planning - The Journey Starts Here
We are so excited to introduce the Pathway Planning-The Journey Starts Here E-Course! Whether you're new to Pathway Planning or if you have attended the live workshop and are looking to fine tune your plan, this course is for you. All hospital staff members are welcome! Click here to access our modules and bring Shawn McVey to your team!
Learners will receive 6 hours of RACE-approved CE credits upon completion.
Get the right message to the right people.
---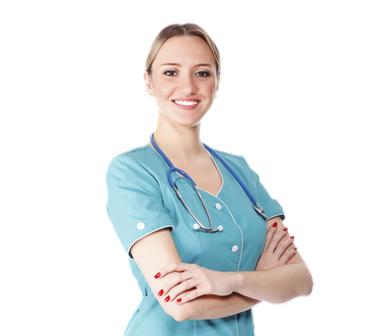 You can take an educated guess at what to say in your marketing messages. You can assume the audience you reach is the one you want. You can cross your fingers and pray you're not wasting time, money and effort on a program that delivers marginal returns. Or you can use VGP's unique, proven, data-based tools that virtually ensure your marketing is an investment that pays for itself many times over. Tough choice, huh? There are three marketing tools, each with a number of features and benefits. They are available only to VGP members.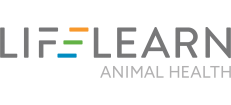 LifeLearn provides online education and communication software to help veterinary practices save time, increase appointments, adapt, and thrive in today's veterinary landscape.
Whether your goals are to grow your practice, improve operational efficiency, or better meet the needs of your pet owners, LifeLearn's marketing, communications, and educational solutions will set you up for success.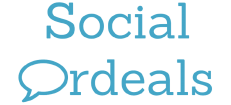 Social Ordeals is a full service digital agency that helps local businesses succeed online. From monitoring and managing your online listings, reviews, SEO, and social marketing, to building and managing campaigns for any avenue of digital advertising (AdWords, Facebook Ads, Targeted Display, etc). Ultimately we help veterinarians and animal hospitals with any of their digital needs and websites.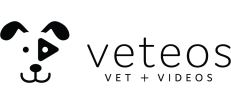 Veteos is a video production company that works with veterinary practices to create engaging videos used for marketing, client education, compliance, and staff recruitment.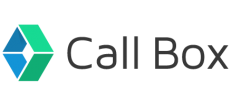 Call Box is a cloud-based phone system and review application that VGP members hamstrung by their existing communication technology turn to when they are struggling to understand which marketing efforts are producing results, are frustrated with the functionality and ease of use of their current phone system, and are looking for a way to improve phone performance at the office.
Run your practice instead of letting it run you.
---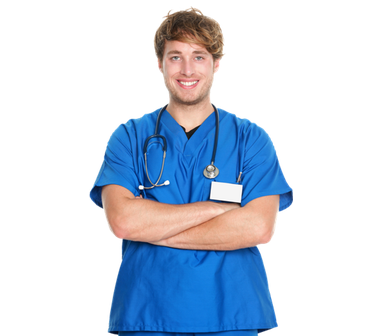 You worked really hard to become a veterinarian, but you may not have realized just how challenging it can be to manage a small business. Your focus has always been patient care, not spreadsheets, price negotiations or employee benefit packages. But someone has to manage the business, after all, so why take advantage of the tools and resources we can provide to realize an optimally managed practice? At the heart of VGP's management services is a Practice Health Assessment, which systematically evaluates business practices and helps you map a clear path to success by establishing and meeting key business metrics. Add to that our practice coaches and partner offerings so you can ensure that your practice runs smoothly, efficiently and profitably- without forcing you to develop systems from scratch and continually reinvent the wheel.

Practice Health Assessment
Most veterinary practices face challenges in areas such as strategic planning, human resources and inventory management. Veterinary Growth Partners Practice Health Assessment is designed to lead practices down a Pathway to Success through a process of diagnostics, action plans and goal-setting, using a comprehensive inventory of business practices that Veterinary Growth Partners considers essential.
Your assessment will be done in collaboration with a Veterinary Growth Partners practice coach who will guide you through every step of the process.

Pathway Planner Online Tool
Pathway Planner is an online tool that enables you to immediately turn your strategic plan into an action plan. It allows you to easily share the vital elements of your operating plan online, gives you a place to organize and report on your quarterly milestones—the goals that put you and your team on a 90-day accountability cycle.

Practice Management Consulting
Practice Management Consulting, via practice coaches, is available to VGP members. The practice coach will work with you and your team members to help you improve your operations and increase your profitability. Topics assessed and addressed are core issues for any practice owner or manager.

Inventory ABC Analysis
By running an Inventory ABC Analysis, we can help your practice identify opportunities to decrease expenses increase revenue, and increase profitability. This report can help you identify redundant items or those that have low turnover rates, costing your practice money. It also creates specific reorder points and recommendations to make the most of your inventory by ensuring that your inventory is generating appropriate revenue by reviewing sales, markups, and margins.

Financial Analysis
By running a Financial Analysis, we can help you identify opportunities to decrease expenses, increase revenue, and increase profitability! A VGP Practice Coach will analyze your Profit and Loss Statements, compare to industry benchmarks, and create a custom plan for your practice. You will work together to set financial goals specific to your practice to lead to increased profitability.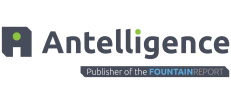 Fountain Report
Since 2002 the animal health industry has relied on the Fountain Report to stay current on breaking news, financial information, up-to-date M&A transactions, pet owner trends, insightful data from industry leading companies, as well as public policy and regulatory updates at the federal and state level.
The Fountain Report is an industry leading weekly, digital publication focused on the business side of the animal health industry. The full report is published every Friday, supplemented by an update on Tuesdays.
The annual subscription cost is $1,250 per year but is now available to Elite members at no charge. It will arrive by email, with an attached PDF full of information we believe will help your practice. Please feel free to share it among team members in your practice. Click below for a sample report.
Additional services for additional revenue.
---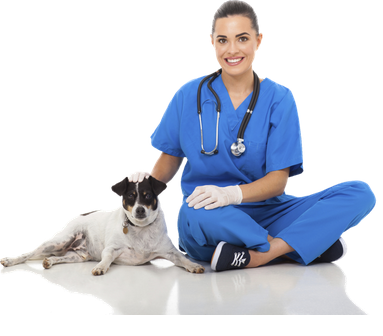 As new products and services make their way into the veterinary marketplace—whether for taking care of patients or taking care of your practice—Veterinary Growth Partners will be studying the results, researching partners, negotiating terms, and making them available to our members. Two relatively recent additions—pet insurance and stem-cell therapy for severe osteoarthritis—are good examples.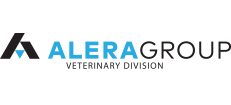 Alera Group is an independent, national insurance and financial services firm created through the merger of like-minded, high-performing, entrepreneurial firms across the United States.
dvm360® is committed to providing veterinary professionals like you with access to top-tier content and education needed in order to advance and enrich your life, career, and the care you provide for our animal companions.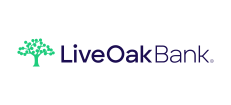 Live Oak strives to help you master your business and achieve your dreams. We know the work that you put in, day in and day out, to be a successful veterinary business owner. Your small business is more than just your livelihood – it's who you are.

Live Oak Bank offers loans and financial solutions nationwide for veterinary practices and funding your business is just the beginning of our relationship. With our dedication to efficiency, collaboration, and in-depth knowledge of the vet industry, we'll take you where you need to go.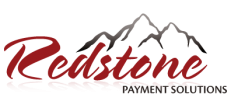 Credit card processing, debit card processing, check services, gift cards, loyalty card programs: Redstone handles all of it for you (with a discount on processing fees for Veterinary Growth Partners members). They even provide the necessary credit card terminals and PIN pads.
Scratchpay is a rapidly growing financial technology company that provides simple, friendly, and affordable financing options for veterinary care.
Driven by their dedication to pets, Scratchpay provides thousands of practices around the U.S. and Canada with higher approval rates, a risk free application process, and transparent terms for their clients.
For partners, signing up for and offering Scratchpay requires no hardware, has no ongoing fees, and takes only minutes. Clients can apply for loans in just 90 seconds straight from their mobile device, and see which payment plans they are approved for almost instantly.
With Scratchpay's fast and easy medical financing, you will be able to say yes to more clients than ever before.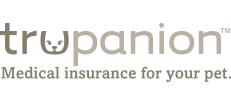 Trupanion is the fastest-growing pet insurance company in North America. Trupanion offers a superior product; one simple plan covers 90% of the cost of care with no annual or lifetime limits. Building an insured base of pets means better care for your patients, and higher profits for your practice.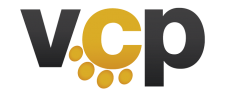 Veterinary Credit Plans is a wellness-focused financial industry leader offering a comprehensive financial services platform. Veterinary Credit Plans Wellness Packages provide flexibility, allowing each practice to customize plan terms and down payment options, and much more.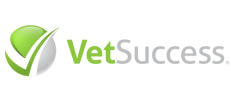 As an AAHA Preferred Provider and the industry's definitive analytics experts, VetSuccess makes sense of veterinary data and turns it into actionable information, metrics, and benchmarks.