---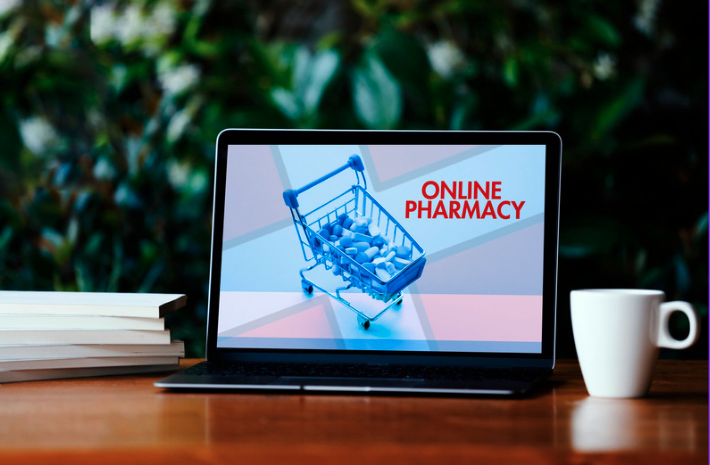 By Julia Behr, CVPM, CVBL, PPPC, CCFP - Director of Coaching Operations at Veterinary Growth Partners
Have you recommended products in the exam room, but the customer declines?  Then later get a fax from Chewy.com for the prescription food? Are you receiving a ton of prescription requests via email or fax when you could be keeping these purchases within your own practice through an online pharmacy?
If you answered yes to any of these questions, then our partner, Vetsource, is the answer to these challenges you face! Vetsource makes it possible to satisfy your clients desire for convenience while increasing compliance and the customer experience. Did you know that nearly 50% of consumers prefer to shop online and 29% are shopping weekly?  If you are not offering home delivery to your customers, they may be shopping with someone else!
Vetsource Online Pharmacy has wonderful tools that will help to increase client compliance like ScriptRight, ScriptShare, RemindMe, Autoship, and more! My favorite tool, ScriptRight is a cloud-based e-prescribing tool that allows you to set up a client for Home Delivery in 40 seconds or less, all while assuring the quality and exactness of each and every order. You can take the payment in the office or send them an email reminder with ScriptShare.
Benefits for your clients are:
Convenient, concierge service
Right product, right strength, right timing
Autoship savings
All from Veterinarian's pharmacy
Benefits for your practice are:
Happier client by providing convenience
Healthier pets by providing veterinary approved products
Facilitates the bond of your clients to your practice
Unlimited formulary
Streamlined refills
A pharmacy partner you can trust since Vetsource is the only industry endorsed Home Delivery partner
A boosted bottom line – decrease inventory and increase compliance
The Research is In
An independent third party analyzed the data from more than 100 practices and over 6,000 patients over 24 months to examine the impact of the Vetsource Home Delivery system across three areas: compliance, practice revenue, and pharmacy profitability.
INCREASE PARASITICIDE COMPLIANCE
+140% in parasiticide compliance
GROW PRACTICE REVENUE
+$212 in total annual revenue per patient, per year
EXPAND PHARMACY PROFITABILITY
+93% higher parasiticide profit per patient
So how do you make your practice successful with Home Delivery?
There has to be involvement and buy in from the entire team
Develop a workflow process, a team training plan including all staff and doctors to complete the LMS online training as well as the launch webinar, and a scripting protocol to guide your staff so they make the recommendation every pet, every time.
Make ScriptRight available on every computer in your clinic
Maximize the power of AutoShip. Each script for a chronic medication or food should be set up on AutoShip to ensure the client receive every follow up dose. Home delivery means less work for the staff and less COGS on the shelf while increasing compliance and hospital sales.
Vetsource online delivery is truly the best option for your practice to increase compliance and provide convenience to your clients. If a you'd like a resource for practices wanting to learn or do more, the Vetsource team is standing by and available via 877-738-8883 or successteam@vetsource.com.
The VGP team is also available and willing to answer any questions that you have about how Vetsource can benefit your practice. Feel free to contact us at https://vgpvet.com/contact.

About the Author