Education
Enhance your practice with educational opportunities for your entire team.
VGP offers a variety of educational webinars, events, e-courses and more to strengthen your understanding of what it takes to be a successful veterinary practice.

Veterinary Growth Partners believes in giving our members the best educational experiences possible! Now members have access to TWO great learning platforms, EdQuest, and The NEW IGNITE . Our two new learning platforms are linked, so you will have one login to access both. Log in on EdQuest or The NEW IGNITE and switch back and forth seamlessly.
Agility Leadership
VGP's newest educational opportunity! Guided Group Mentorship and Learning.
QPR Training
The QPR mission is to reduce suicidal behaviors and save lives by providing innovative, practical, and proven suicide prevention training.
In-person Events
A Team Approach to Healthy Conflict
How often do you face conflict at work? If you dread it, you're not alone! Bolster your confidence and learn how to deal gracefully with conflict and difficult conversations by attending this intensive, interactive program. Registration includes 12 hours of RACE-approved CE.
Restore and Reset: Leadership Growth Through Wellness
VGP's inaugural Wellness Retreat, taking you on a holistic journey to a healthier and more fulfilling career.
Virtual Events
Pathway Planning Fast Track
Dec 13
One day will change the way you manage your practice! Pathway Planning is a system for diagnosing and assessing your hospital's business health.
Jumpstart January
Jan 18
Let's start the new year off right with Jumpstart January, our annual virtual leadership event!
Webinars
VGP hosts new monthly, 30 to 60-minute virtual practice management seminars covering topics including budgeting, inventory, management, leadership, marketing plan implementation and much more. VGP Elite members can also access our entire catalog of past webinar recordings.
Watch an example of one of our RACE Approved webinars: "Work Life Harmony: How to Balance Your Career for a Happy, Healthy Life"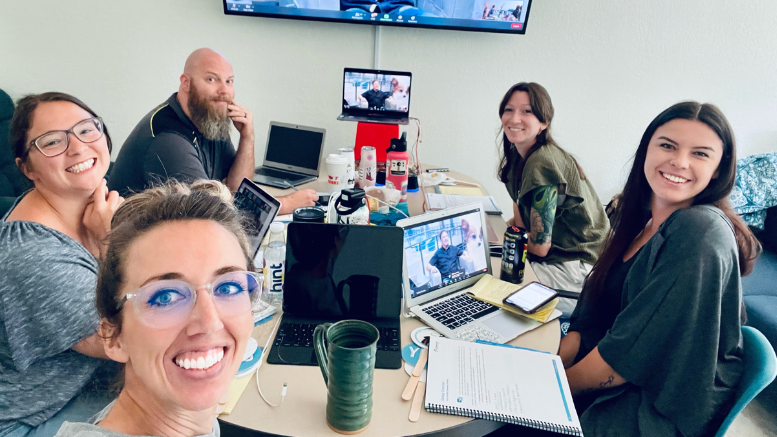 Featured Articles
Improve Team Retention (and more) with Strengths-Based Coaching

By Jamie Davis, CVPM
If you have ever been part of the interview process, you have likely heard the question – "What are your strengths?" which is often followed by "What are your weaknesses?" Using this information for our selection process is common. However, the use of these questions in our team development is not near as common and this is a big, missed opportunity.