---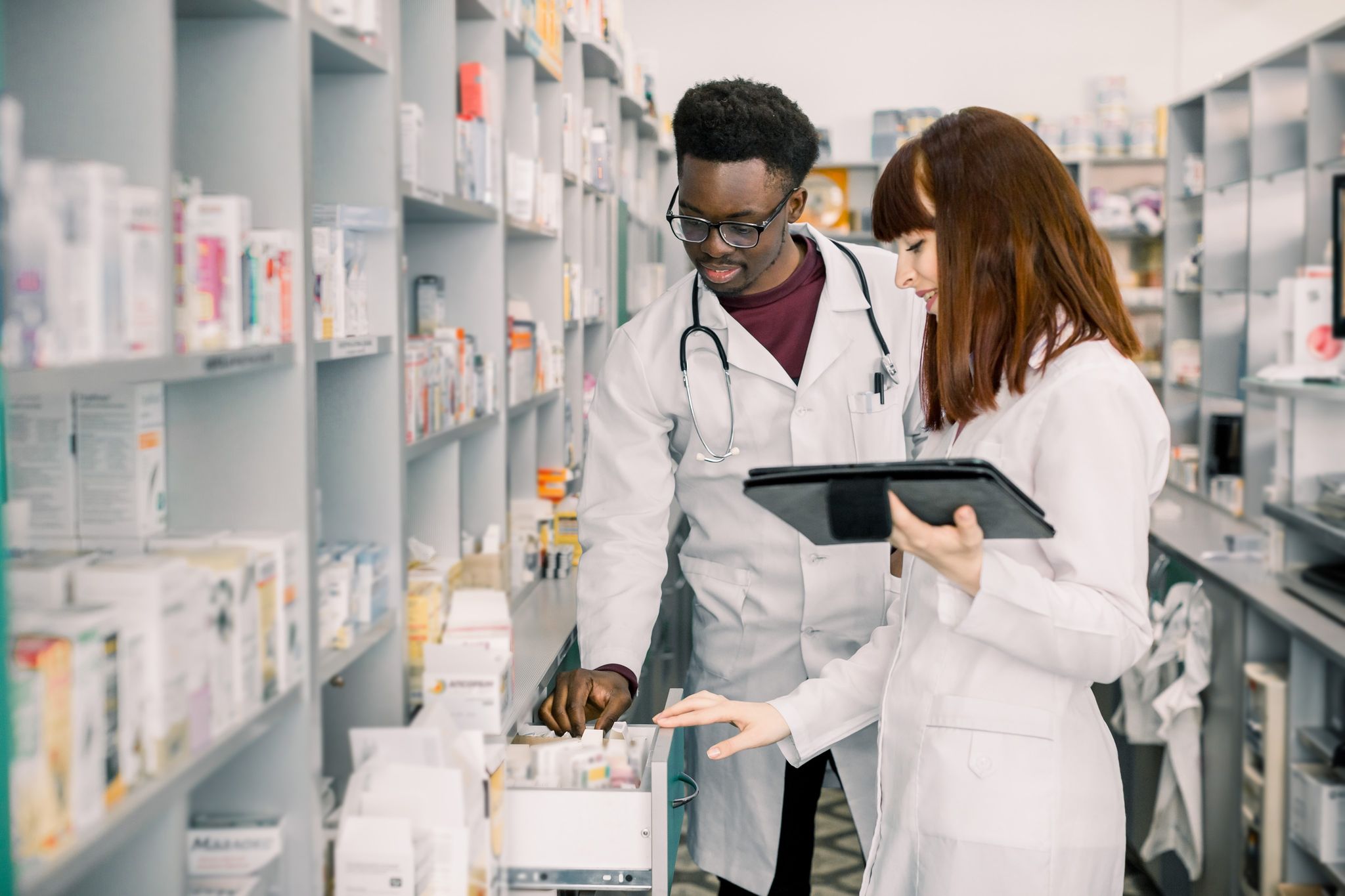 By Rachel Teichberg, CVPM, CVBL
The relationship you have with your inventory is complicated. It plays such a major role in the practice, and often seems to have a mind of its own. Managing your inventory may often leave you frustrated, confused, and irritated. The trust between you and your inventory tends to waver as your software reporting can be questionable, and sometimes you feel like it's simply out to get you. You've put many hours into improving systems and processes no to avail and feel like you just need to throw your hands up. I get it. I've been there. But it's time to put your differences aside and work together to improve your relationship.
The reality is that your Cost of Goods Sold expense (COGS) is your second largest expense in the practice and can play a significant role in your overall profitability. If you're looking to improve your bottom line, we often find unnecessary percentage points hidden in this category. The great news is that this is your lowest hanging fruit. Meaning, that controlling expenses in this area is the easiest starting point compared to your compensation or facilities/administration expenses. This is because, despite all of the complications outlined above, you have a lot of control over your inventory and can immediately implement change that can directly affect your overall profitability. Time for you and your inventory to get on the same page and start working together!
Outline Expectations
From the start, setting expectations regarding what you need from your relationship will be critical. In order to have a successful relationship, let's first define what success looks like. Having a clear picture in your mind of what you're looking to achieve will ensure that you're creating a solid plan that will help you get there. Success could be measured by a combination of some of these examples:
Hitting a specific COGS goal
Creating and implementing processes (ordering, receiving, entering POs, cycle counting, using a budget, bulk ordering, backorders, reporting, A/P, etc.)
Implementing (and sticking to) an ordering budget
Moving to weekly ordering
Implementing checks and balances with different parts of the process
Removing redundant products
Optimizing an online store (setting a specific goal for enrollments and sales)
Identifying and implementing reorder points and quantities
Creating a job description for the Inventory Manager
Minimizing your quantity on hand (QOH)
All bills are paid on time
Ordering process for white goods
Spend Quality Time Together
Like any relationship, we need to invest our time to nurture it. I believe we grossly underestimate how much time we need to truly manage inventory well. Often, the Inventory Management role is an add-on to an existing position, which is fine except too often, we don't extend any additional time for this person to do this role well. No matter how we slice it, for someone to properly manage their inventory they'll need time to run order reports, place orders, receive orders, cross check inventory counts, oversee cycle counting, investigate missing drugs, work with the leadership team and doctors to implement new processes, etc. This simply can't happen if time is not specifically allotted for these tasks. If you think the process is working while it's being squeezed into someone's regular day, I promise you're not realizing all the success that's available to you. Now, don't feel like you have to go to the other extreme... By no means do you need to have someone become a full time Inventory Manager.
After you've outlined what success looks like, you can work backwards to determine what has to get done and how many hours should be spent per week to make it happen. I'm sorry, I know many of you were hoping I would have a magic number of hours that should be spend per week. It really does vary tremendously depending on the needs of the practice. This may not be perfect at first, but track the time spent and overall impact on the goals you've set and tweak the dedicated time accordingly. By investing your time early on to make significant strides in processes, things will begin to fall in line quickly and may not require as much time later on.
Set Boundaries
Like any healthy relationship, it's important to set up boundaries. Creating an understanding of what's OK and what's not OK will be so helpful for you to better manage your inventory. Here are some areas where boundaries will be extremely beneficial:
Ordering budget: This should be priority number one. Don't spend more than you've made. Using a budget will encourage you to face the realities of how much you currently spend. Your budget will make you start questioning things like if you really need that item, or do I really need as much of another item. It sounds simple, but the budget will force you to think critically about your spending habits and will lead you to enforce more boundaries as outlined below.
Redundancies: Redundant products are those that do the same thing through either the same mechanism or similar. Most often, redundant products are found in your flea/tick, heartworm, NSAID, and antibiotic categories on your shelf. Carrying similar competing items is causing you to spend much more on inventory and carry a higher quantity on hand (benchmark is $15-18,000/FTE DVM).
Reorder points and reorder quantities: Knowing when to order and how much to order will be a game changer. Gone are the days of shaking a bottle and deciding on the weight and sound of the pills inside warrant a reorder. Gone are the days of ordering the same amount of every medication when it's time to reorder. Gone are the days of ordering every product weekly. Here are some important things to note.
Cycle counting: We can't just make some changes to our processes and assume everything has been fixed. Cycle counting will continuously ensure that your system and shelf are in sync. Meaning that the quantity on hand of any product matches the quantity your software says you have. Unlike your end of year count when you count everything on one torturous day, you'll count small amounts of products weekly. By counting smaller quantities more frequently, you can catch errors quickly, rectify the mistakes, or identify an underlying issue.
Schedule Check-Ins
To get your relationship back on track and staying on track, you need to set up check-ins. It's not enough to think we're doing OK, we need to know things are good, and identify areas of opportunity as time goes on. This is why I recommend an ABC analysis right as you realize you need to fix this relationship and every six months thereafter. The ABC analysis will explore the details of your software reporting for each inventory item sold during the time period. Specifically, it requires the quantity sold, total revenue and cost of each item. With just those three pieces of information, you're able to determine:
How many items you've sold in the period
The reorder point
Reorder quantity
If your inventory is driving the appropriate amount of revenue
Which items should be moved to an online store or discontinued
If there are duplicate items, coding errors, or service item linking inconsistencies
Markups
Margins
Income to Expense Ratios
Pretty great for one spreadsheet! The initial inventory analysis that you run may identify some baseline software issues that need to be resolved such as the potential for duplicate items, or situations where the information doesn't seem accurate. Sometimes you'll notice that the markups and margins seem off, which may indicate an error in the data input or issue with linking to bill items. The analysis is an invaluable tool to get you started and also to keep you moving in the right direction.
Relationships are hard and they take work, which is true for your human relationships as well as your inventory. Let's move away from anger and frustration and remember that you need to work together to create change. Implementing this relationship advice will not only make your job easier but may even make inventory something you enjoy managing. Even better, you'll start to see your COGS percentage decrease, bringing those extra percentage points down to your bottom line.
Interested in scheduling an ABC analysis? Click here for more information: Veterinary Growth Partners