Tough Talks: Conflict Mediation Retreat
Tough Talks: Conflict Mediation Retreat
Coming soon to
Chicago, IL
Registration Currently Closed
September 15-17 2023
Tough Talks: Conflict Mediation Retreat
---
You're invited to join the VGP for our newest LIVE event, Tough Talks. This highly interactive conflict meditation retreat is specifically designed for practice leaders to learn the communication tools necessary to support two employees facing interpersonal conflict. If you ever manage conflict between team members, this event is for you!
Have you ever thought about how much conflict costs your practice? It can impact your overall productivity, turnover rates, absenteeism, employee health, creativity, and decision-making ability. Simply stated, conflict is bad for business but there are tools that will allow you to support your team when it arises to avoid negative outcomes.
Over the course of the weekend, you'll learn and practice the five-step model for managerial mediation that will allow you to support your team in a productive problem-solving conversation.
Presented by
---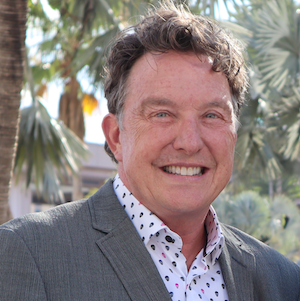 VGP's Shawn McVey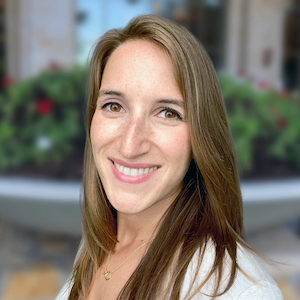 and Rachel Teichberg
Shawn McVey is the Chief Cultural Officer at VGP and takes tremendous pride in helping practices define their culture through his dynamic emotional intelligence and conflict management training. Through his no-nonsense approach, he will put into words things attendees may have been feeling for a while. His education and experience in psychology, social work, and therapy have been the secret sauce that allows him to tap into the root of practice conflict and bring it to the surface. His expertise gives participants the tools to acknowledge and solve these problems, creating a culture of belonging, inclusion, and safety.
Rachel Teichberg is the Manager of Coaching Operations at VGP, consulting with veterinary practices nationwide and overseeing the development and delivery of all educational content. With a constant thirst for knowledge, she is always seeking new ideas and innovative solutions that can help practice teams communicate effectively and run most efficiently. Rachel is a Certified Emotional Intelligence Practitioner, a Certified Trainer in Workplace Conflict Resolution as well as a Certified Workplace Mediator.
Event Details
---
Coming soon to
Chicago, IL
Registration Currently Closed
September 15-17 2023
Agenda
---
Day 1 - Friday, 9/15 - 6:30-9:00 PM
Registration and Event Welcome
Day 2 - Saturday, 9/16
Breakfast 8:00-9:00 AM
Event 9:00-5:00
Day 3 - Sunday, 9/17
Breakfast 8:00-9:00 AM
Event, 9:00-1:00
What do we mean by interactive?
---
Throughout the weekend you will be practicing the tools as you learn them through role-play exercises with other participants. Though we will have many participants, you will work in groups of three to practice the five-step process, so you become well prepared to put the knowledge to use. Don't worry, you will not need to get on stage in front of the entire group! You will be provided with detailed scenarios so you can assume the role of an employee in conflict. Through these role plays, you will learn and receive feedback from your peers to identify personal strengths and areas for growth. To get the most out of this retreat, we ask that you come prepared and excited to step out of your comfort zone!
Learning Objectives
---
Understand when mediation is the appropriate action


Master the five-step process to resolve conflicts between individuals


Learn to recognize the retaliatory and conciliatory cycles in action


Gain comfort and confidence in preparing and leading a mediation


Explore the art of reframing and asking good questions
Registration
This is an exclusive event for Veterinary Growth Partners' Elite members. Registration is entirely complimentary—a value of $2,495 per attendee! This retreat is designed specifically for practice leaders that have to manage conflict (max 6). We have a limited number of seats available, so be sure to register early. Click the "Register Today" button on this page and enter your contact information. Please register each team member individually with their personal email address. After registration, you will receive a confirmation email with travel information. We look forward to seeing you there! Please feel free to email us with any questions at contact@vgpvet.com.