VGPHr
Resources to Grow and Support Your Team
Your path, their future.
At Veterinary Growth Partners, we understand the importance of having a strong team to grow your practice. That's why we offer a variety of services and vendor partners to support you with everything from hiring and onboarding to team culture and benefits.

Our goal is to help you continually improve and reach your full potential. That's why we created the VGPHr Support Suite - to provide you with the resources you need to succeed. We know that every practice is unique, and that's why our services are tailored to meet your specific needs. With VGP, you can count on us to be there for you and your team every step of the way.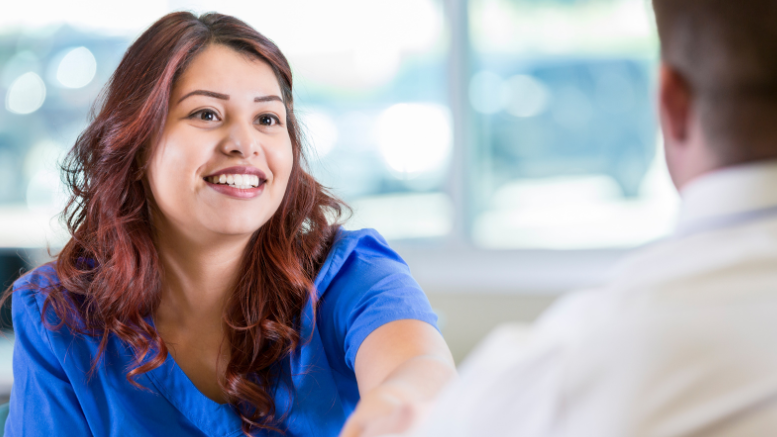 A Recruiting Platform made for busy leaders!

NEW! VGP's Recruiting Platform is an all-in-one solution that enables you to achieve more of your recruiting objectives in a single location.
| | |
| --- | --- |
| Veterinary Growth Partner (VGP) has joined forces with JazzHR as their new preferred recruiting software provider. This collaboration aims to assist practices of all sizes in achieving more with limited resources. By utilizing JazzHR's acclaimed solution, VGP Members can now access a comprehensive recruiting platform at a discounted price, while getting the benefits of VGP Practice Coach support! | |
Human Resources Services & Preferred Partners
Coaching Services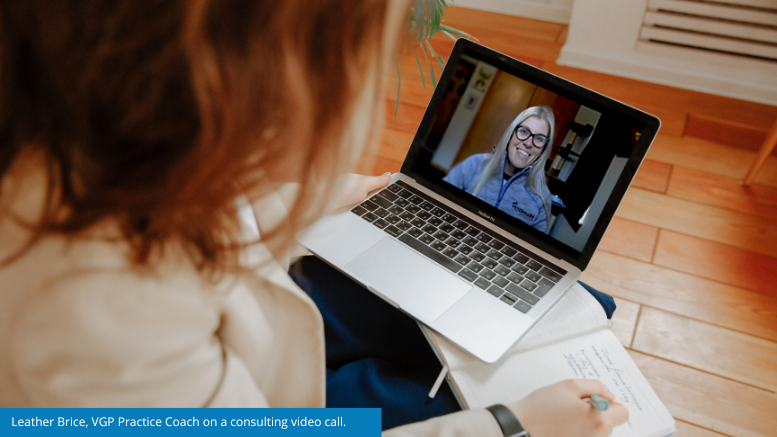 Practice management consulting is available to VGP members. Our team of experienced practice management coaches will guide you and your team to create the best leadership plan for your hospital while creating accountability for your overall goals. VGP Practice Coaches work directly with Practice Owners, Practice Managers, and other members of the leadership team remotely. Your practice coach can meet with you to discuss any of the major areas of management within your practice. During these meetings, your Practice Coach can discuss personnel issues, role play hard conversations, coach ways to solve interpersonal disputes, review your inventory process and procedures, focus on your financials, help create and implement marketing strategies, and many other management services that are offered at Veterinary Growth Partners.

Our coaching team includes:
Certified Veterinary Practice Managers (CVPM)
Certified Veterinary Business Leader (CVBL)
Certified Compassion Fatigue Professional (CCFP)
Certified Digital Marketing Professional (CDMP)
Professional Certified Marketing Specialist in Digital Marketing (PCM)
Positive Psychology Practitioner Certification (PPPC)
Emotional Intelligence Practitioner
Certified Workplace Mediator
Certified Trainer in Workplace Conflict Resolution
Ready to schedule with a VGP Practice Coach?
Alera Group
Alera Group is an independent, national insurance and financial services firm created through the merger of like-minded, high-performing, entrepreneurial firms across the United States.
Want to learn more about Alera Group?
Coa

Reduce Team Burnout, Improve Resilence, and Manage Stress with Coa.

Take care of your employees and help them become the best versions of themselves.
Coa is the #1 online gym for mental health, offering online emotional fitness classes and on-demand content, led by therapists. Coa is dedicated to helping individuals be proactive about their mental health. Coa's live & on-demand classes cover topics like burnout, anxiety, leadership, workplace wellness, confidence, and more. Coa is loved by companies like NBC, Skillshare, Salesforce, and more who are offering Coa as an employee benefit to help their employees maintain and build mental well-being.
Want to learn more about Coa?
Culture Analysis
A strong organizational culture keeps your practice's core values front and center in all aspects of its day-to-day operations. By running a Team Culture Analysis you will identify your current organizational culture on a scale of Toxic to Elite and learn how to improve team engagement and productivity, making it easier to recruit and retain top talent.
Complimentary for upgraded VGP Elite Members*
VGP Members may also purchase individually for $525
CLICK BELOW FOR A VGP PRACTICE COACH TO CONTACT YOU WITHIN 48 HOURS
*Must maintain Elite membership for one year after analysis is completed.
VRCE & IGNITE